Customer Spotlight: Mahi Cruises
When people think about the North Shore in October, the first thing that comes to mind is: SALEM. The month-long Haunted Happenings festival is a celebration of all things wicked in the infamous 'Witch City'.
While our customer Mahi Cruises, based in Salem's Pickering Whatf, might bring to mind sunshine, warm weather, tropical cocktails and Jimmy Buffet, their October offerings are not to be missed! With a non-traditional spin on Haunted Happenings, their Haunted Harbor Cruise takes you on a tour of Salem Sound, with family-friendly activities like face painting, tarot card reading - and a story teller spinning stories of local pirates, ghosts and legends to keep you entertained. The scenery is gorgeous - and the 90 minute cruise offers a nice respite from the bustling streets of downtown.
Jungle has been proudly supplying Mahi's crew apparel for a number of seasons now - from reversibles to t-shirts, polos and jackets. This October, Mahi has added classic black hoodies to the line-up, which will be available for purchase onboard or at their ticket window. They're sure to keep you warm on a cool day!
Mahi also offers a narrated Lighthouse & Foliage Cruise for those looking for a little more culture, and a costume Boo's Cruise for those looking to dress up and get down. Check their website for the latest cruise times - and Get your cruise on!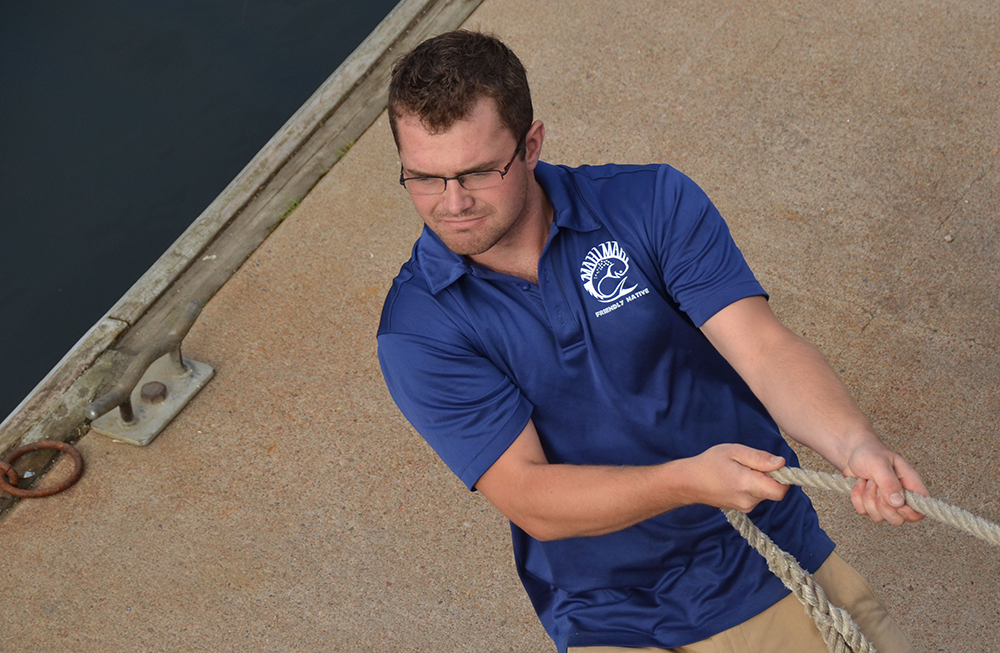 Looking for your own custom workwear? Let us know! We will work with you to create quality, custom workwear solutions for any line of work - whether you need that can stand up to the heat, or are looking to keep things a bit more buttoned-up.